CHECK OPENSEA
Go to your Floating Head on
OpenSea and click
'Reveal unlockable content'.
Reveal unlockable content
COLLECTIONS
Who floats here?
Spirits
Multi-edition | Monster collection
Spirits are mischievous creatures roaming around the Ether. It's the best 3D-collectible monster experience in web 3, with fun mechanics like evolutions, variants and whisps!
New generation every year. Catch them by participating in daily hunts!
Unlockables
3D files
AR files
Original mp4
IMPS
Main collection | 10k
The Imps are 10.000 randomly generated, 3D characters on the Ethereum blockchain. There are +250 unique traits and +30 color pallettes. Each trait was handcrafted by SuperNfty in his floaty style.
Unlockables
3D files
AR files
Webcam filters
PNG file
Did you know?
There are 181 frames per Imp. It took 2 beefy graphics cards (RTX 3090) 38 days of rendering to create all the imps.
Floating Heads
Genesis collection | 1/1s
The gods of the Ether. The Super Nfty Floating Heads are unique 3D animated 1/1 NFT's hand modeled in VR! As SuperNfty's 1st ever collection, it will always have a special place within the SuperNfty universe.
Unlockables
3D files
AR files
Webcam filters
Original mp4
PNG file
Did you know?
Floating Head #200 is a self-portrait.
Fallen Heads
Antagonists | 1/1s
Once part of the Floating Head gods, the Fallen heads have fallen from grace, literally. Fixated on what they lost, they keep looking for new ways to stay afloat, wreaking havoc in their way. Better watch out when they're on the move…
Unlockables
3D files
AR files
Webcam filters
Original mp4
PNG file
Did you know?
Each of the Fallen Heads is dressed up as a certain Spirit for camouflage.
SuperBalls
The experiment | Budget collection
The Superballs are unique NFT doodles based on the traits of the original 264 Floating Heads.
They were an experiment co-created with the Floating Heads community, to see if we could pull off a generative collection.
Did you know?
All SuperBalls were given away completely for free to Floating Head owners as a gift!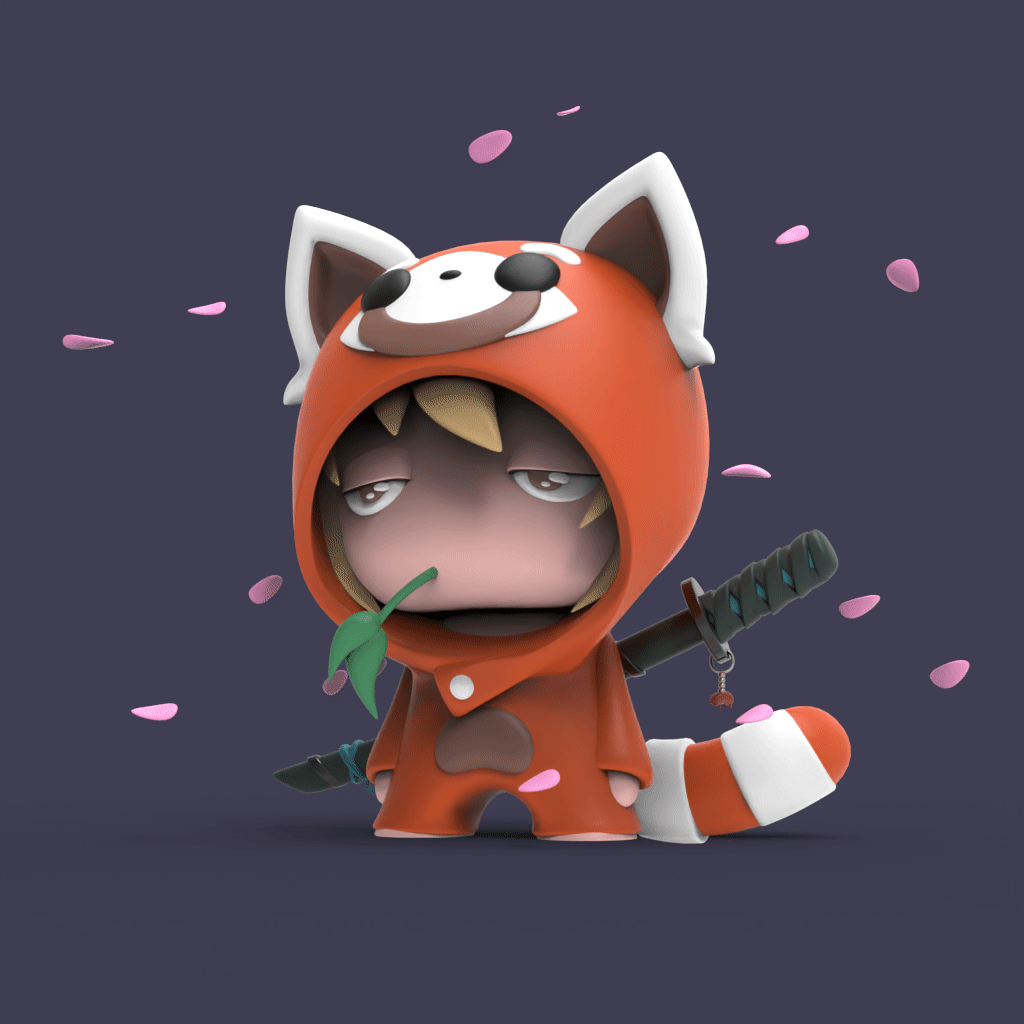 SuperToys
Your NFT as a digital toy!
Want to commission your NFT as a 3D-printable toy? You can!
The price is 0.4 Eth with 50% off if you own an Imp, Floating or Fallen Head.
Includes unlockables
Collector perks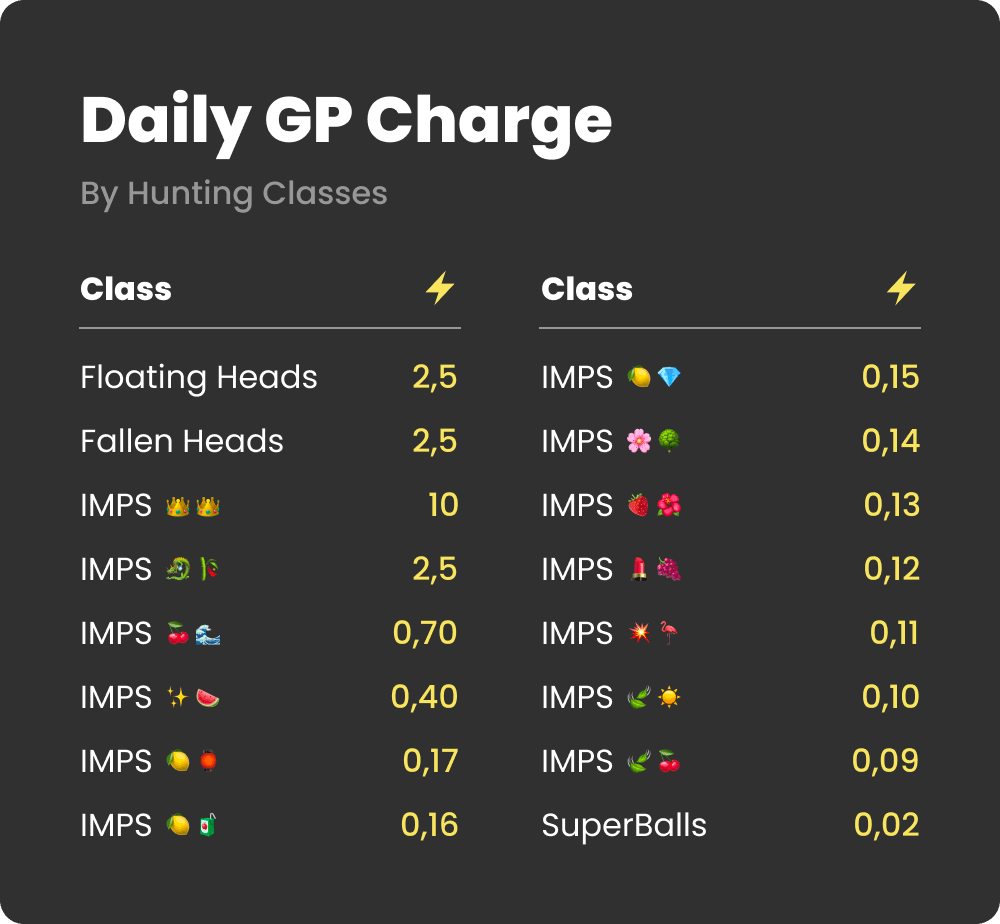 Earn Gravity Potential
Catch Spirits for free!
When you have your membership NFT, you automatically start earning our digital currency, Gravity Potential or $GP for short. This basically is your 'floating' or 'hunting' energy, and it allows you to hunt Spirits. In other words, $GP can be used to participate in the auctions to get Spirits packs! The amount of $GP you get depends on the rarity of your Imps.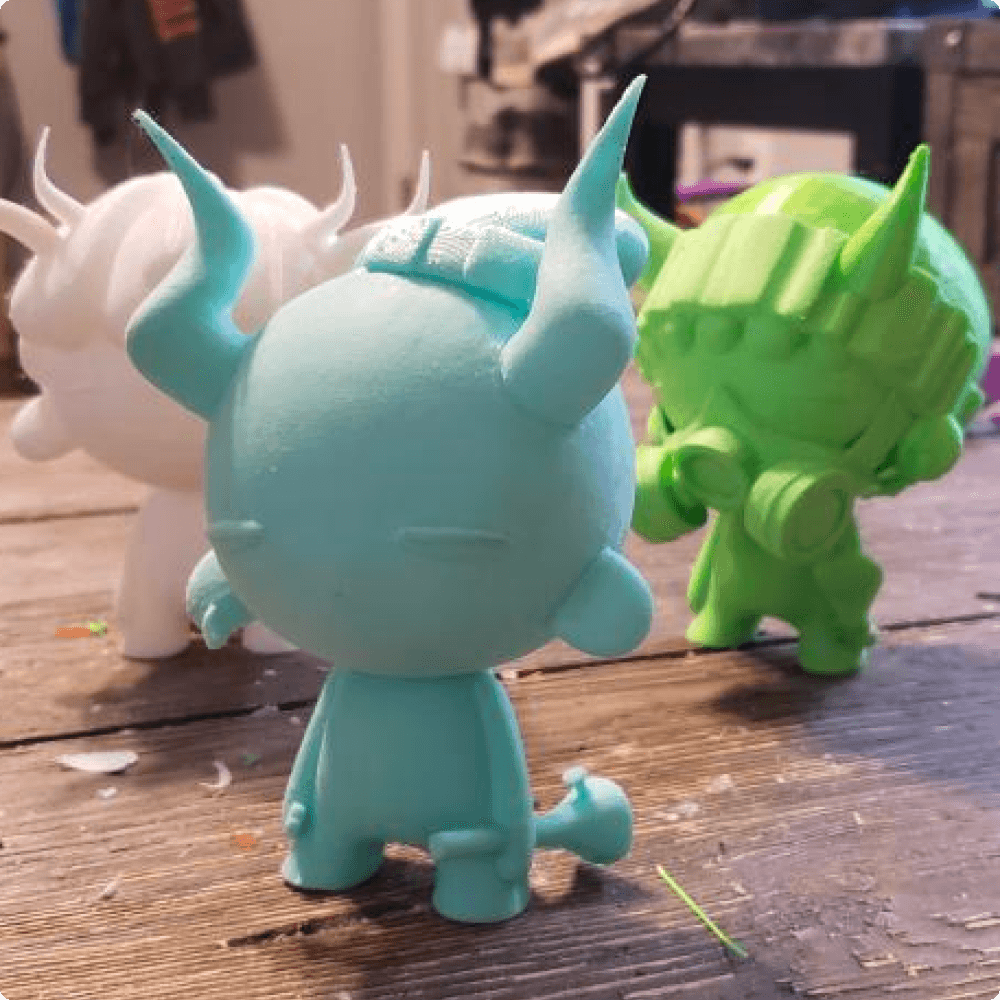 Get creative in 3D
Unlockables
Each owner not only gets a commercial license over their Imp, Floating Head or Falling Head. They also get the actual raw 3D files, AR files, 3D printfiles & Facefilters!
That's +10.000 unique characters, each having 4 different filetypes, so that you can do anything you could ever think of with your character!
Gain future access
Collector = Stakeholder
Owning an Imp or Floating Head means investing in the future of SuperNfty. NFT collectors are stakeholders and we'll treat you as such. SuperNfty's dream is to still be making art 5, 10, 20 years from now, and we'll reward collectors the whole way! This includes exclusive discord channels, streams, access to the creator, meetups, free art, physical toys and much more!