3D, BABY
Make use of your unlockables!
Each owner gets not only a commercial license over their Imp, Floating Head or Fallen Head. They get the actual raw 3D files, AR files, 3D print files & facefilters!
These files enable you to make renders, 3D-prints, games, ... anything you want!
This is true ownership, this is decentralized production, this is mass personalization. Make your NFT truly your own!
.stl
.usdz
.glb
.vrm
.mp4
.png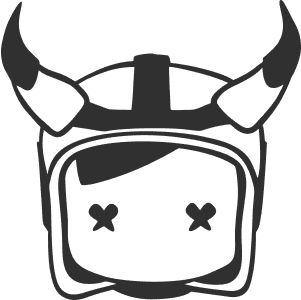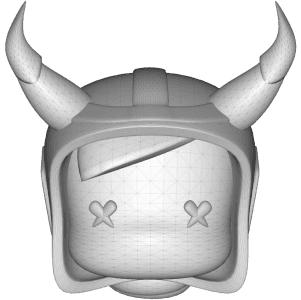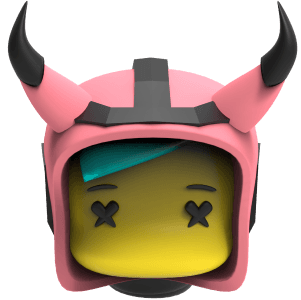 Where can I find them?
Go to 'MY NFTs' and connect your wallet to access all your files and more!
How do I use my .VRM webcam filter?
These are universal Face filter VRM's and should work in any app made for face filtering/vtubing. We recommend using the free app called 'VSeeFace'.
When set up, make sure to put 'lip sync smoothing' to zero in settings. To use it as a webcam feed, check 'enable virtual camera for this session' and change the background image. Have fun!
How do I use the AR files?
​The fastest way is to use an iPhone and either use the built-in AR opener or download the free Adobe Aero app. ​Make sure to play around with the settings and let them float in the air again!​
So far we haven't found an easy-to-use AR app on Android, but we'll let you know once we find one.
How do I 3D-print my Imp?
It would be awesome to offer our own 3D printing services in the future. For now though, we recommend using a 3D printing service in your area, or buying a 3D printer yourself (it's quite fun). One 3D printer we can easily recommend for beginners as well as experts is the Prusa Mini. This is literally one of the best, but also one of the cheapest 3D-printers out there. It's a no-brainer.
Want to add a body? You can download a basic body here that fits most IMPS.
3D TIP 1
PRINT SIZE
Before printing, you might want to scale your model. At a 1:1 scale, they are about the size of a ping pong ball. .stl files are perfectly scalable, so make sure to specify the size to your 3D printing service if you want a bigger print. The prints in the video are printed at 1,8x.
3D TIP 2
FLIPPED SURFACE ERROR
We've been made aware that some 3D printing services have troubles with some .stl files because one of the surfaces is 'flipped'. You can automatically fix this by using the 'Fix through the Netfabb' function, which is available in most popular 3D programs or slicers like PrusaSlicer, Cura, Fusion 360 or Meshmixer.
3D TIP 3
USE SUPPORTS
Keep in mind that the Floating Heads and IMPS are not necessarily optimized for 3D printing. Some parts might need 'supports' to keep them in place. ​Please reach out through twitter or discord if you need any further assistance or jump in the exclusive #3d-printing-advise or #gravity-sketch-advise discordchannels.
3D FAN ART
We're always amazed by the ideas our community comes up with. Here are some great creations that might inspire you. Now you have everything to go have fun and bring your character to life!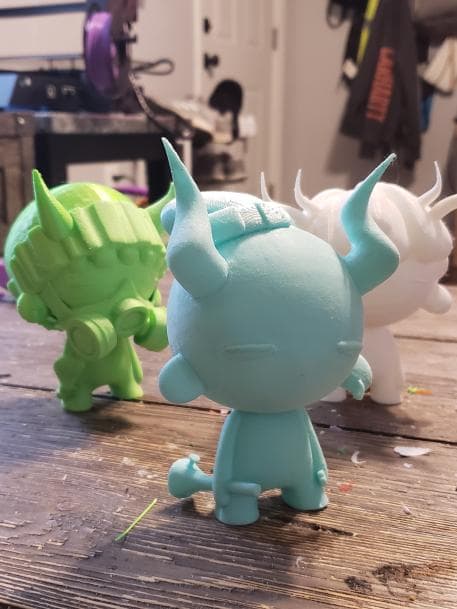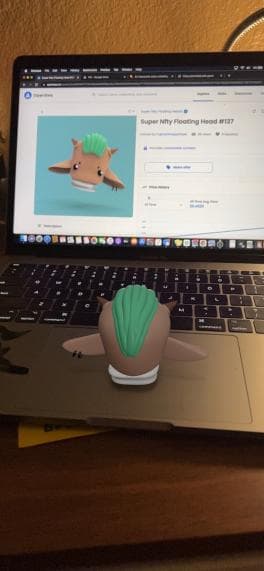 Deece_95
Entry for the impfilter contest.
NixFlixx
Entry for the impfilter contest.
The_SmartAlec
Entry for the impfilter contest.
CFow SweetTooth
Entry for the AR contest.
ice
Entry for the AR contest.
wrylylife
Entry for the AR contest.